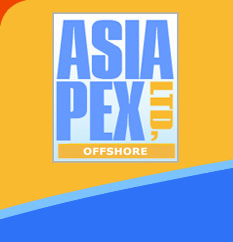 Asiapex Ltd.
200 Zhong Shan South Road,
Building 2, Suite 1301,
Huangpu District
200010, Shanghai, CHINA
Tel : +86 21 685 443 44
Fax : +86 21 685 443 45

info@asia-pex.com

ASIAPEX LTD is a leading global provider of lifting, marine mooring equipment and services for the offshore mooring, gas and marine industries.
We cooperate closely with the world leader manufacturers, approved by major classification societies.
We have experience on Single point mooring project and deepwater mooring projects.
ASIAPEX LTD operates as an outsourced China office for our customers, providing a wide range of solutions based on mutual understanding. We are a professional team with many years of experience in all over the world, customer oriented company which tend to be the right added value you need .
Our aim is to build a long term partnership both with customers and suppliers, providing efficient communication from sourcing to after sales services. We look forward to targeting cost ...

more >>

All bar stock is sourced from approved mills, in accordance with the Classification Society Approval Procedures. Chemical composition is verified using a fully automatic....

Chain specimens are subjected to full mechanical testing procedures to check tensile strength, impact resistance etc. in accordance with Classification Society requirements....

....


more >>